Ambassador of love, author and life coach
Let us transform ourselves so we can transform the world
I am a seeker of truth and  you can not put me in a single box. I explore the world with the wonder of a child. Although there is enough in my backpack, life itself was my initiation path. Its rawness polished me and brought me back to my true nature. I had to leave everything behind I derived my identity from to become a divine human being and to  service others.
The world became my playing field. My life story became the introduction of my first book:  Way to the Light
My goal is the road
Everyone has a mission in life that manifests itself when we are not concerned about the goal but focused on the road. My common thread is the person on the sideline, the sincere seeker of truth and last but not least  the refugee.
From care provider to observer
No longer I feel the need to save others. To find  our true nature, every person has to walk his own unique path. My being is my tool and opens inner doors beyond pain and suffering, beyond fear of the unknown.
My books
My books are true witnesses of love, transformation and wholeness. My latest book 'One Love – One Tribe' is groundbreaking and nothing more and nothing less than a signpost with which I may touch the hearts of many.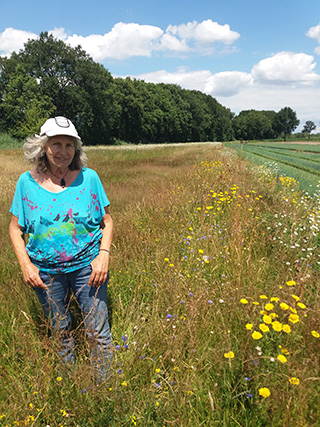 If you met Yasmin you get touched by her. Not only by a warm and welcome embrace but also figuratively. Something happens with you, something awakes inside of you or there is something opening up…'
– Karen Hamaker – astrologer and author
'Whether Yasmin likes it or not, she shows the characteristic of someone with the same state of development reached by some Gurus or Spiritual Teachers: Releasing the form, accepting life out of unconditional love, experiencing life as a continuous meditation and directly speaking, writing and creating from the Divine Source. Sometimes you are lucky to meet someone in whom the light freely shines. Today was my lucky day '.
– Peter Thijssens, spiritual teacher