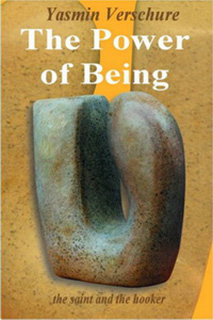 – the Saint and the Hooker –
The transforming power, the feminine face of God, is the world-mother who is at the base of the complete visible creation. To become complete and to restore the balance on earth, we have to descend in our own underworld to initiate this lacking part in ourselves again.
Our amputated other half, the power of the receiving and creating Mother, yearns to be acknowledged. Integration is the only way to make the transition to the new world, in which both men and women, lovingly and respectfully will work together. God is male and female; light can only exist by grace of the darkness.
The safe closeness of a lovely Sweden forms the bedding on which Yasmin, during her vision-quest, could reinforce this process in her to the full.