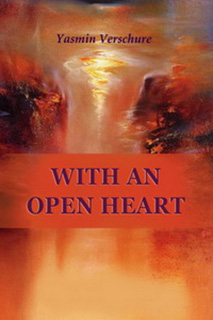 In 'With an Open Heart' Yasmin breathlessly takes you to unknown depths.
On her pilgrimage through India and Nepal, in her stories and during her illness, she describes, in all openness and clarity, the process of unshakeable faith and trust. By constantly projecting herself in the here and the now, she uses all circumstances, good as well as bad, to grow into light and love.
'In all simplicity, love contains the essence of life. In a society, mainly based on personal benefit and status, there is no appreciation of our true essence, and we constantly try to avoid pain and push away our feelings. Through awareness and insight it is possible to transform pain and suffering into inner wholeness.
Meditations and exercises give With an Open Heart an extra dimension, which everyone following his/her path will appreciate.